Welcome to Biological Consulting Services
Providing Environmental Consulting Services for Volusia County and the state of Florida since 1990. 
Since its establishment in July 1990, BCS has been providing environmental consulting to its clients in Volusia and surrounding counties. BCS has provided its expertise for a wide variety of projects such as: parks, wellfield permitting and compliance, residential subdivisions, airports, new schools and related facilities development, road projects/highways, marinas, mitigation banks, commercial developments, religious facilities, municipal facilities development, and single-family homesites.With such a varied experience, BCS is able to provide sound solutions regarding environmental issues and anticipate problems before they arise.
---
Biological Consulting Services believes that communication between the client, team members and the regulatory agencies is vital to the success of every project.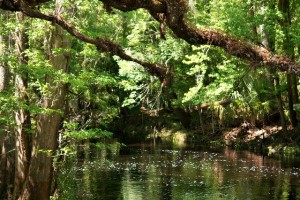 BCS assists clients through the environmental permitting process through wetlands and protected species identification, preparation of appropriate applications, environmental report preparation, coordinating with team members and agency representatives for mutually agreeable permitting approaches, and assistance with compliance after permit issuance.
Since its inception, Biological Consulting Services has strived to provide environmental  consulting services to its clients with integrity and a quality of work that comes from a commitment to providing the most up to date information based upon the changing rules and policies of the regulating agencies.
Contact us for more information!
Our Services
Protected Species Surveys

Protected Species Relocations

Wetlands Mitigation Design

Wetlands Monitoring

Jurisdictional Wetland Delineation
Wetlands/Environmental Permitting

Environmental Compliance

Environmental Assessments

Wellfield Monitoring

Benthic Sampling
Seagrass Studies

Development of Regional Impacts Assessments

Invasive Species Eradication

Mangrove Trimming

Computer Aided Drafting (CAD)